Just sorry for my feet
A documentary by Gabi Röhrl
Unusual, authentic, and gripping – Gabi Röhrl takes you with her along the Way of St. James – the Camino Francés. Join her on her exciting journey in this documentary, where THE WAY itself always plays the lead role. Experience small and big moments of happiness, magnificent landscapes, and fascinating encounters with people along the way. Join Gabi on her extraordinary journey to "the end of the world". 

Unusual
In 2017 and 2018, from mid-May to the end of June respectively, Gabi Röhrl walked alone along the Way of St James, the Camino Francés, in Spain – as a pilgrim, and with professional camera equipment in her rucksack. The result: a unique documentary film for the cinema!
Authentic
Anyone who has walked the Camino knows that special feeling that never leaves them afterwards. The Way itself, the locals, and the pilgrims all make it quite unique. 
It takes just two or three days on the Camino for a small "pilgrim family" to form – along with the exhilarating sense of a shared experience. 
This daring undertaking brought Gabi Röhrl into daily and direct contact with numerous fellow pilgrims over the course of almost six weeks. 
Gripping
In this documentary you'll follow the ups and downs of an eventful journey. Experience the pilgrims' unforgettable moments of happiness, the stunning landscapes along the way, and numerous encounters with fascinating people. Join us on an emotional journey in which the lead role is always played by the Way itself – making this documentary so unique. 
The film – a brief summary
It all begins with a single step
The journey begins in St. Jean-Pied-de-Port, at the foot of the Pyrenees. This is where innumerable pilgrims set off on foot along the famous Camino. Freed from the constraints of their everyday lives, they make their way towards Santiago de Compostela, 800 kilometres distant. They climb steep mountain passes, traverse barren plateaus, and cross green landscapes – through sunshine, stifling heat, and sudden storms.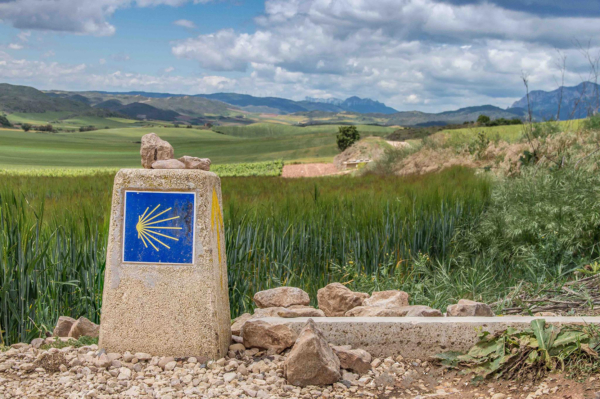 A journey that changes people
A love of adventure, curiosity, the need for a challenge, the longing for simplicity and freedom, the search for God, or just the inner path to self-discovery – there are all kinds of reasons why people decide to go on this arduous journey. They can be young or old, or come from different cultures and backgrounds – none of that plays a role along the Camino. Each pilgrim sets off on the Way with their own life story – and it shapes that story differently and uniquely each time.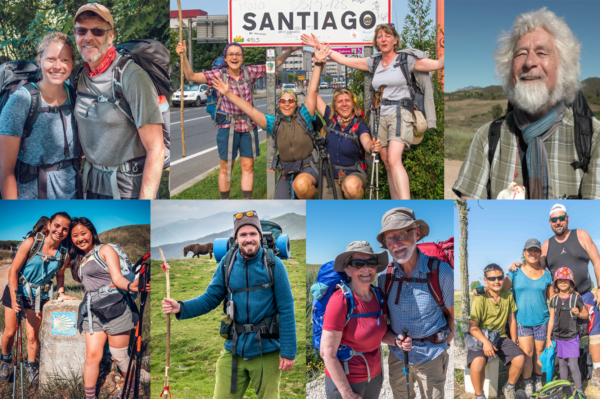 Full of joie de vivre!
Vividly close to life, this film shows people reaching their limits – and often transcending them. It shows how it feels to take on this gruelling journey, to persevere, and to finally achieve the goal of actually reaching Santiago de Compostela! The Way demands so much, but gives so much in return. Magnificent landscapes, fascinating masterpieces of architecture, wonderfully welcoming locals – they're all part of the unique atmosphere of the Camino!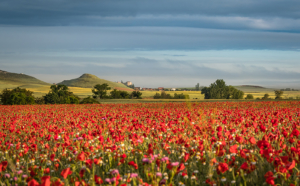 Reaching the Cathedral at last – that's when all the pent-up emotions are released. People who were strangers just a few moments ago burst into tears and fall into each other's arms. It's primarily gratitude that radiates from everyone's faces – and nowhere else is it so clear what the Way of St. James does for its pilgrims.
To the end of the world…
But for Gabi Röhrl, Santiago wasn't yet the end of the journey. She went on to walk the last 100 kilometres as far as the so-called "end of the world" – Cape Finisterre. Her arrival at the coast was the crowning completion of her unforgettable 900-kilometre-long journey.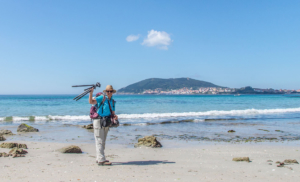 Follow the scallop shell
The Way of St James, with its extensive ramifications, spreads across all of Europe. Alongside its unique history, its myth is nourished by the stories of innumerable pilgrims. 
Under the symbol of the scallop shell, in search of meaning and hungry for adventure, pilgrims have walked the Way of St James to Santiago de Compostela for over a millennium. Its appeal has remained unbroken to this day.
Human closeness
The Camino is especially distinctive for its unique cultural history, and daily activity is also primarily centred around people. Pilgrims of all nations support and encourage each other, and everywhere there's a powerful feeling of companionship and of being part of a team. 
Santiago is now no longer just a destination, but a starting-point as well. For many pilgrims, reaching it opens up the opportunity to lead new and more conscious lives, with new goals.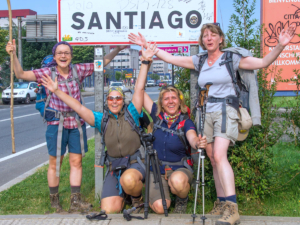 Jakobsweg in Zahlen (2018 / Quelle: Pilgrim's Office   Santiago de Compostela)
327.378  Pilger wurden 2018 in Santiago de Compostela registriert.
55 % zwischen 30 und 60 Jahre, 27  % unter 30 Jahre; 18% über 60 Jahre
Es machen sich etwa gleich viele Männer wie Frauen auf den Weg.
Pilger kommen mehrheitlich aus Europa.
Stärkste Nation ist Spanien mit 144.141 (44,02% , gefolgt von Italien mit 27.009 (8,25 %)
Drittstärkste Nationalität ist Deutschland mit  25.296 Pilger. (7,73 %)
56,88 % aller Pilger pilgern am Camino Francés. Davon starten etwa 10,05 % in St. Jean Pied de Port.
Fast ein Drittel, 88.509 (27,04 %)  starten in Sarria auf die letzten 100 km
A great deal more people who would be happy to walk the Way often allow themselves to be discouraged by preconceived ideas. "Only sorry for my feet" clears up all these common misconceptions – and shows us the Camino the way each pilgrim experiences it.